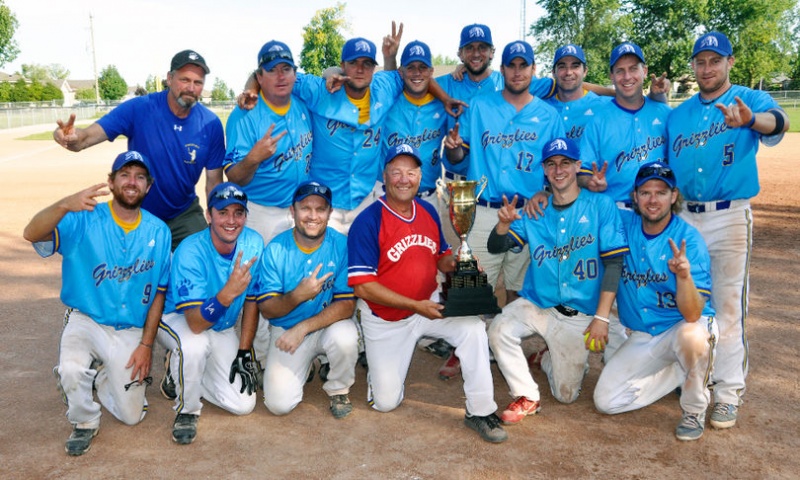 Your Mitchell Grizzlies are the 2015 'A' Champs, defending their title from one year ago! #back2back, @GrizzlySloPitch
In 2014, after a lengthy drought, the Mitchell Grizzlies came out on top and went into 2015 with a goal to remain a top contender in the league. Not only did the Grizzlies have a successful season, but they are now able to call themselves Back to Back Champions.
The Grizzlies won an exciting final game over the Padres with a score of 9-7 in front of a boisterous beer tent crowd. A Friday night victory over the same Padres started the weekend on a winning note for the Grizzlies. On the final day, they needed to win 3 straight games against some of the best teams in the league. A 15-5 win over the Cardinals, followed by a 6-4 win over the perennial favorite Steelers sent the Grizzlies to the finals for the second straight season. The finals saw hitting from everywhere in the lineup, as well as the usual big game defense the Grizzlies have come to rely on.
The Grizzlies would like to congratulate the Sons of Pitches on their B Championship and the Kamies on the C Championship.
Find the Mitchell Advocate article here: Back to Back Champs
Find last year's championship article here: 2014 'A' Champs